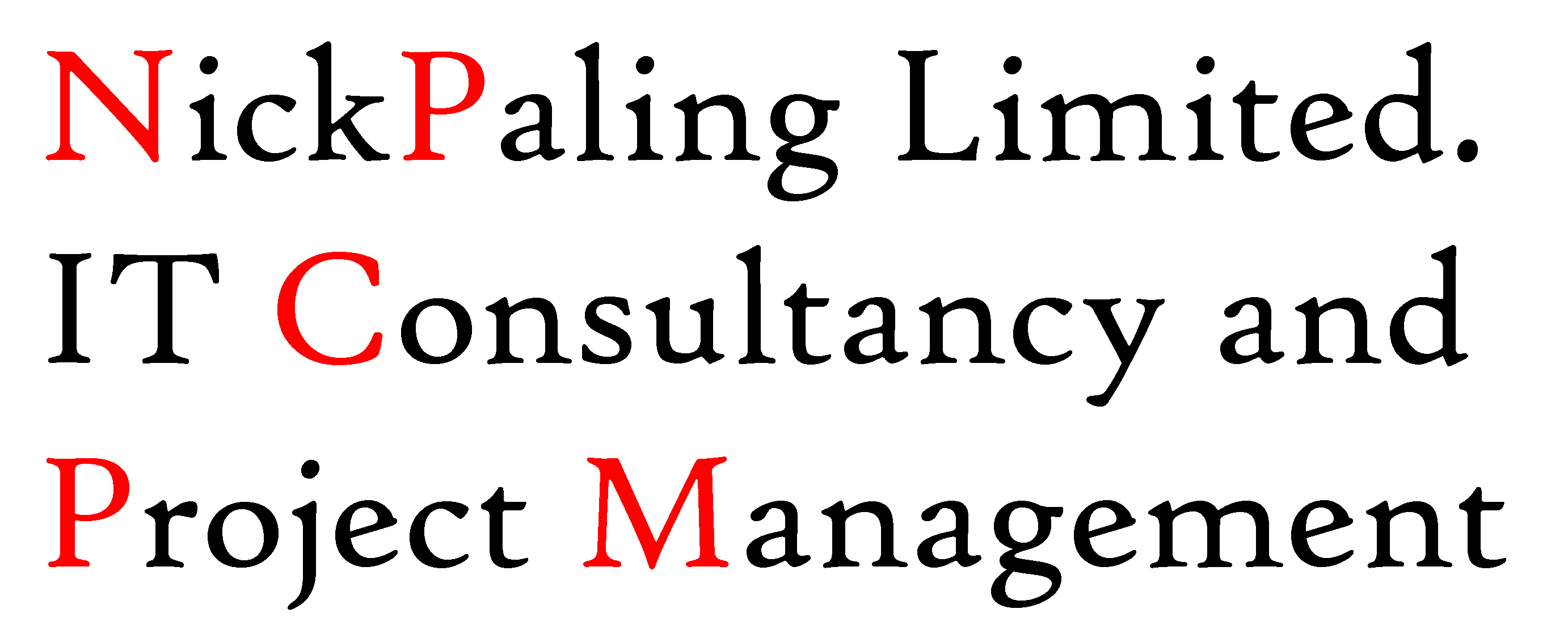 Providing personalised consultancy, project management and execution of business process improvements enabled by Information Systems.
The whole of this website is under construction and is being redesigned and improved as time allows.
---
My Objective
Is to help local small to medium sized businesses investigate the need and satisfy the desire for Information Systems for their business. In short to answer the sorts of questions found below.
Hardware
- Should I buy a laptop or desktop? Which do I need, which is best value for money?
- Where do I get the best deal for performance, quality v cash?
- Do I need a network? How do I ensure I don't lose my electroinc data?
- What is a server?, do I need one?
- What sort of security camera system do I need?
Software
- What software should I buy to do what? Where is the best place to buy it? What version should I buy?
Business Processes
- Can i get help with VAT returns online? How can I automate my VAT returns and reduce my accountants bills?
- How to I get a list of my customers? How do I get invoices raised that look professional? How can I get letters printed?
- How do I organise my paperwork for quotes, orders, invoices, etc? Which accounting package should I invest in?
- how do I send an email to all of my customers?
Internet
- Why might I want a web site for my business ?
- Do I need a website? How do I get a website? and how much might it cost?
- How do I go about getting a web site name (Domian Name) for my company? and how much do they cost?
- How do I set up an internet based shop? How do I get my existing shop onto the web? How much might it cost?
- Do I need to keep stocks of all the products I sell or can use a "drop shipping" service?
- Which would be the best broadband for my business?
General
- How do I get these computers to work for me and provide a better return on investment?
- How much should I pay for... ?
- Where is the best place to get... ?
- How do I do... ?
For answers and more, contact using the details below. If you would like to meet for an hour to talk it will only cost you a black decaff coffee, no sugar. Thanks.
Local usually means Ashby-de-la-Zouch centric but covering, Swadlincote, Derby, Burton, Litchfield, Tamworth, Coalville, Nottingham and adjacent places.
---
Company Profile
Nick Paling is an Information Systems Counsultant and Project Manager
Nick Paling is a member of the British Computing Society (BCS)
Services offered
- Consultantcy.
&nbsp&nbsp&nbsp&nbsp Just need a chat, talk to me about anything IT related. If I don't know I probably know a man who does.
- Information Systems architecture, design, development and delivery.
&nbsp&nbsp&nbsp&nbsp Has the IT you're using just grown and needs organising for better performance or reliability.
- Bespoke software design and delivery.
&nbsp&nbsp&nbsp&nbsp Have you got a very "specific to you" way of doing things you'd like to automate?
- Office Automation or Business Process mapping.
&nbsp&nbsp&nbsp&nbsp Get more done in less time. Orders and Invoices raised and passed on to shipping whilst on the phone to the customer. Automate record keeping.
- Project Management.
&nbsp&nbsp&nbsp&nbsp Need to get a specific job done but don't have, or want in the long term, the in house expertise?
- Domain Registration.
&nbsp&nbsp&nbsp&nbsp Would you like to get yourself a domain to use now or later for a website or just email?
- Web Site Hosting.
&nbsp&nbsp&nbsp&nbsp Trouble and hassle free hosting at a reasonable price.
- Bespoke Web Site Design.
&nbsp&nbsp&nbsp&nbsp Looking for something different to the Mass produced templated websites most "Web Designers" provide.
- Email Hosting.
&nbsp&nbsp&nbsp&nbsp Don't need a website but would like your email address to look professional and not be tied to your broadband provider.
e.g. sales@mybusinessname.co.uk rather than sales@hotmail.com or sales@btconnect.com
---
Contact Information
Telephone

07983 639303

FAX

01282 224131

Postal address

12 Pear Tree Close, Hartshorne, Swadlincote, Derbyshire, DE11 7AQ

Electronic mail

For General Information about the products and services
For Sales or to arrange a free meeting (apart from the coffe)
For Customer Support for non urgent issues. For ugrent issues please ring.